We work together and advocate for modern iron mining in Minnesota.
The Iron Ore Alliance is an advocate for iron mining in northeast Minnesota, the communities supported by the industry and sustainable, responsible mining practices that protect the environment for future generations.
We raise awareness of the economic impact and jobs that iron mining creates, the importance of iron ore and steel in the day-to-day lives of Americans, and how iron ore from Minnesota supports national security and independence.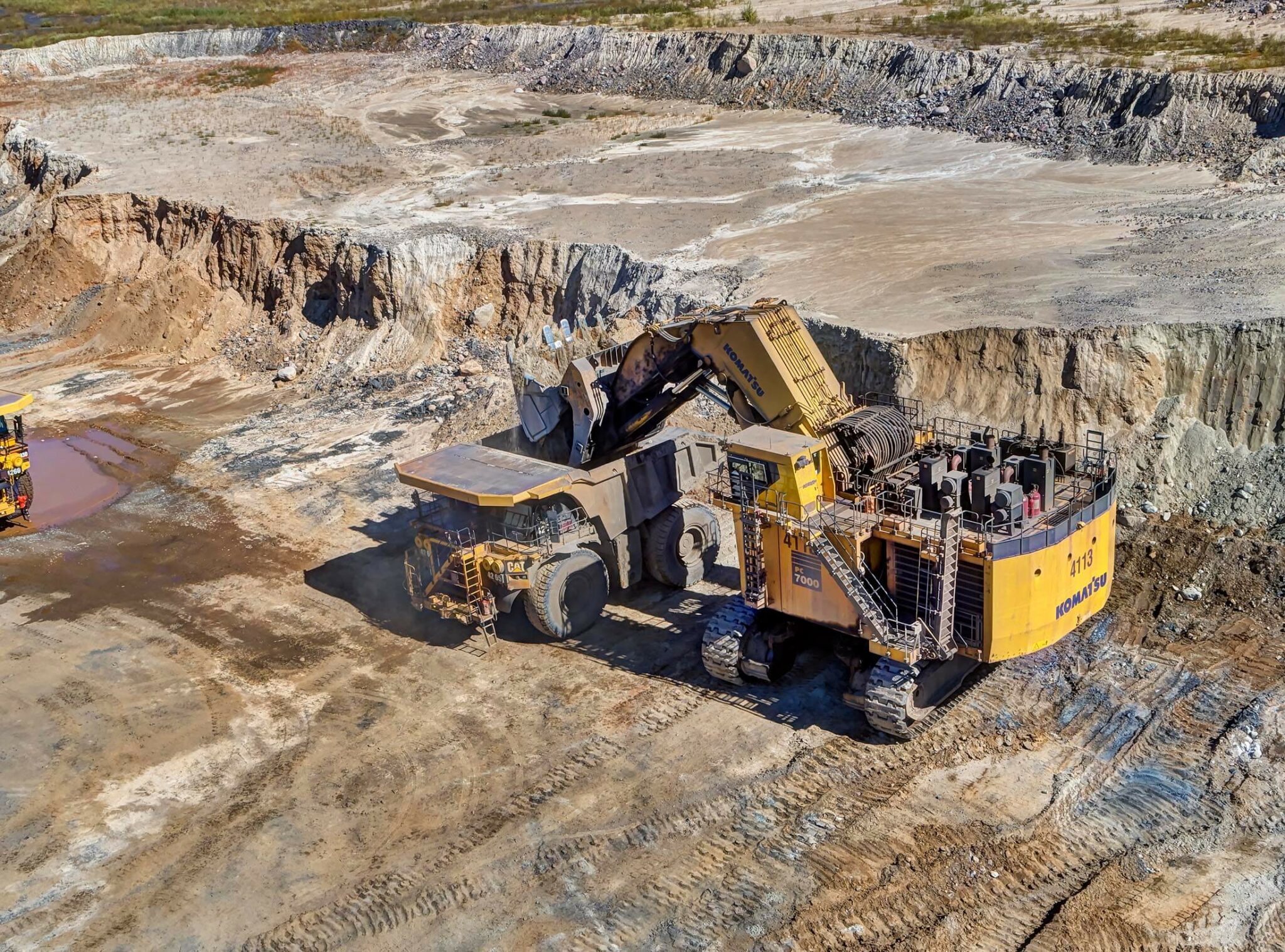 Action Alert: Proposed EPA rule
Your voice is needed: Express your concern for the Environmental Protection Agency's newly proposed Maximum Achievable Control Technology (MACT) rules
Recent rules proposed by the U.S. Environmental Protection Agency (EPA) will devastate America's steel industry with costly and unnecessary regulations. The impending amendments threaten to erode our ability to compete on a level playing field, which could lead to job losses and reduced investment for mining and manufacturing facilities in Minnesota and across the country.
Minnesota iron mining is an essential pillar of our nation's economy, employing thousands and serving as the foundation for downstream industries, including manufacturing, construction and technology.
The Iron Ore Alliance urges the EPA to work collaboratively with industry stakeholders to develop regulations that strike a balanced approach between environmental protection and the preservation of American mining and manufacturing. It's crucial to ensure that any regulatory changes uphold the principles of fairness, sustainability and economic viability. We are partnering with the Pennsylvania Steel Alliance to ensure our voices are heard in Washington. Click below to send the EPA a message to reconsider these proposed rules.
Take Action
Iron mining is the foundation for creating the steel products people rely on every day. We support U.S.-based manufacturing and mining that ensures our national security and independence.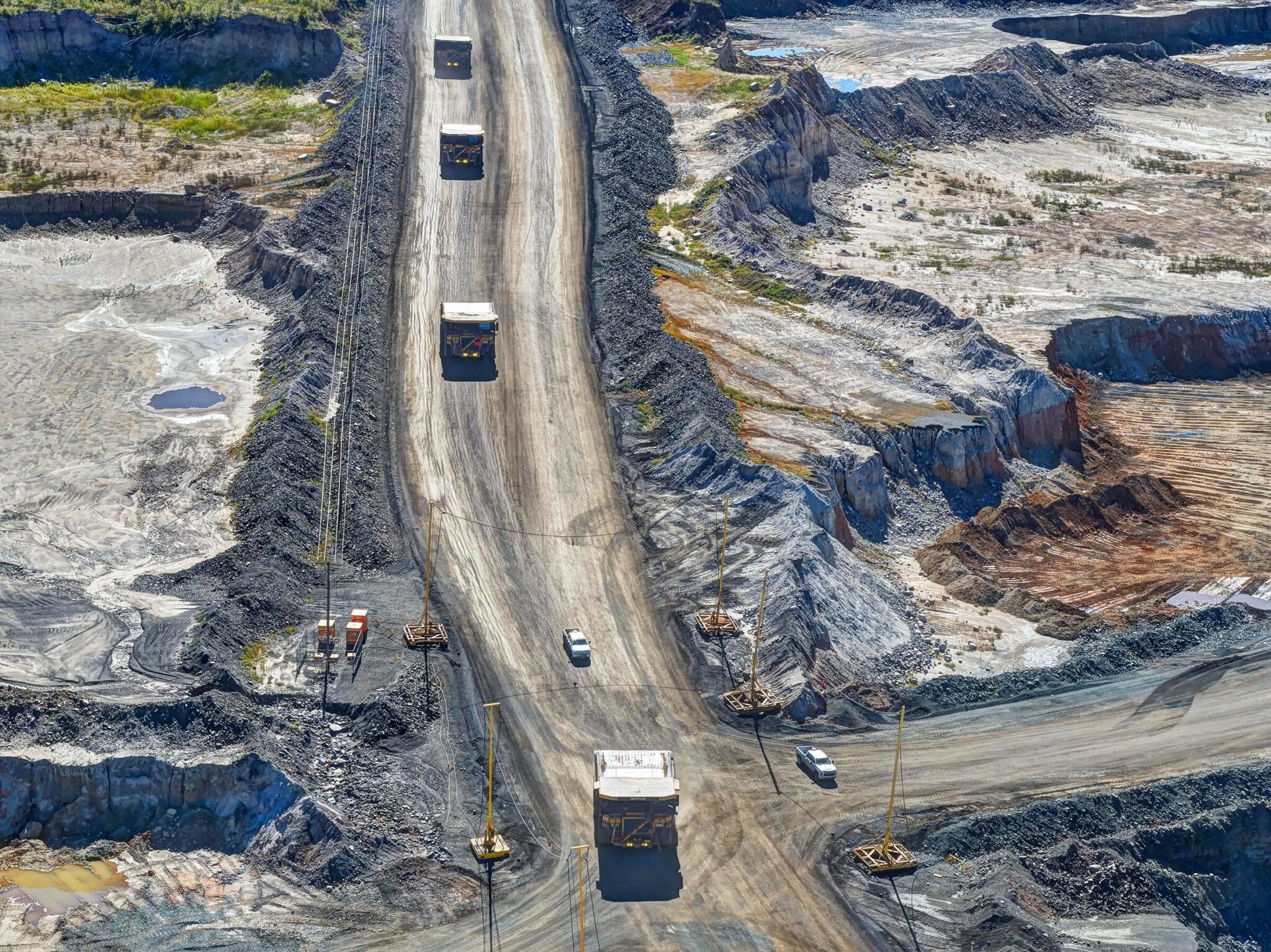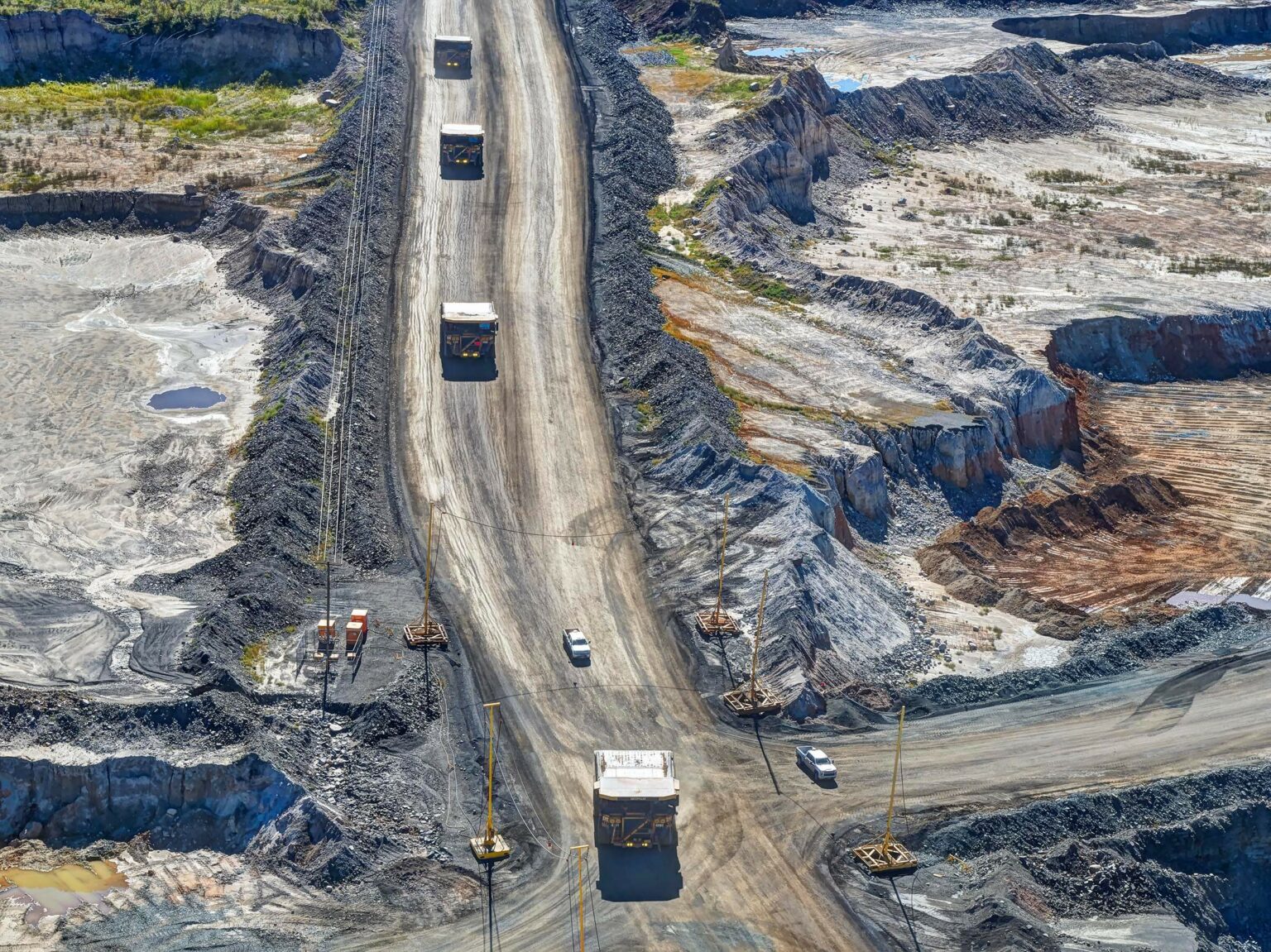 We strengthen Minnesota's economy through jobs and investment in our state. We advocate for the more than 1,800 people who work for Minnesota Ore Operations as well as the thousands of supporting jobs that benefit our neighbors, communities and the entire state.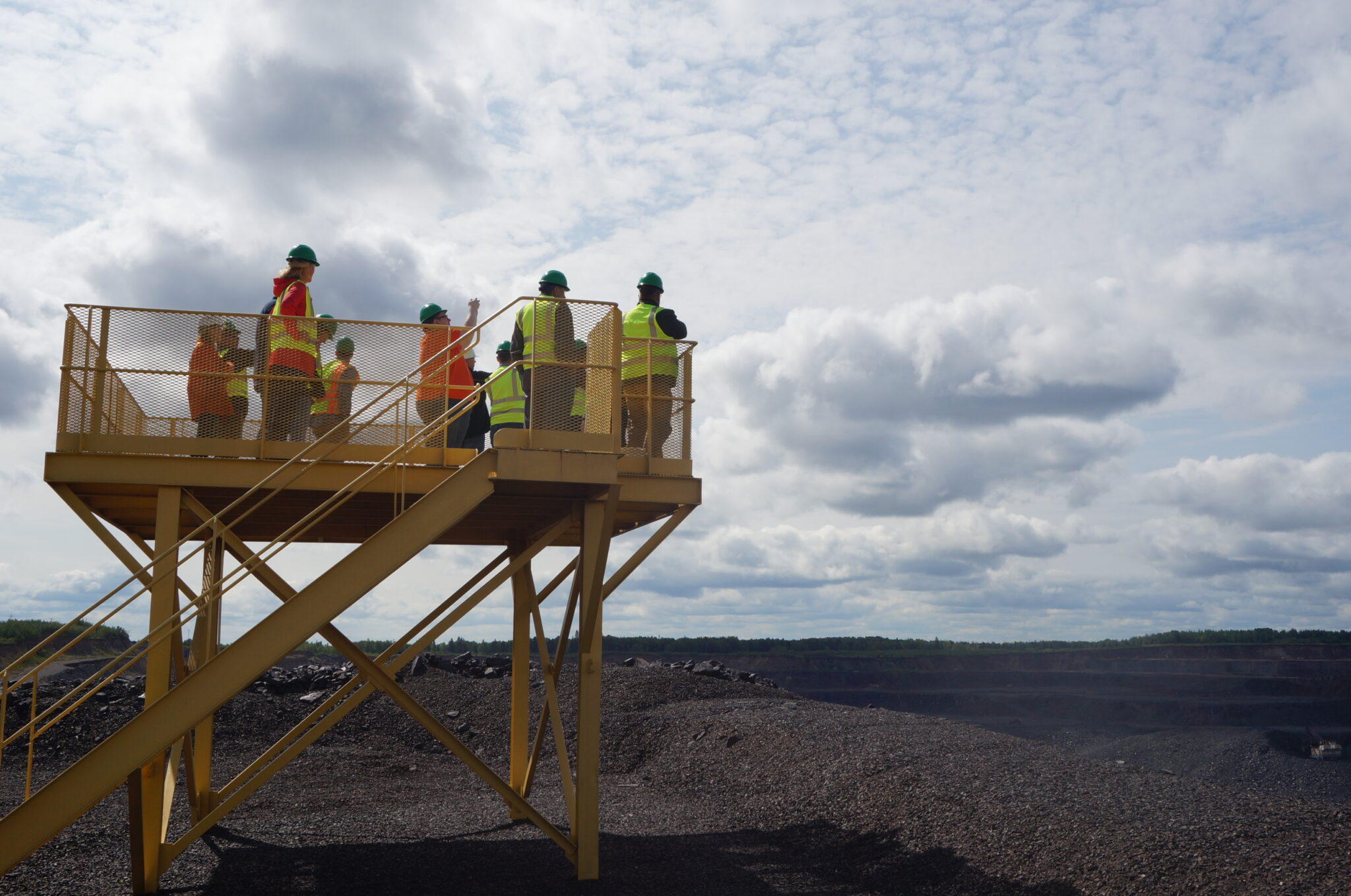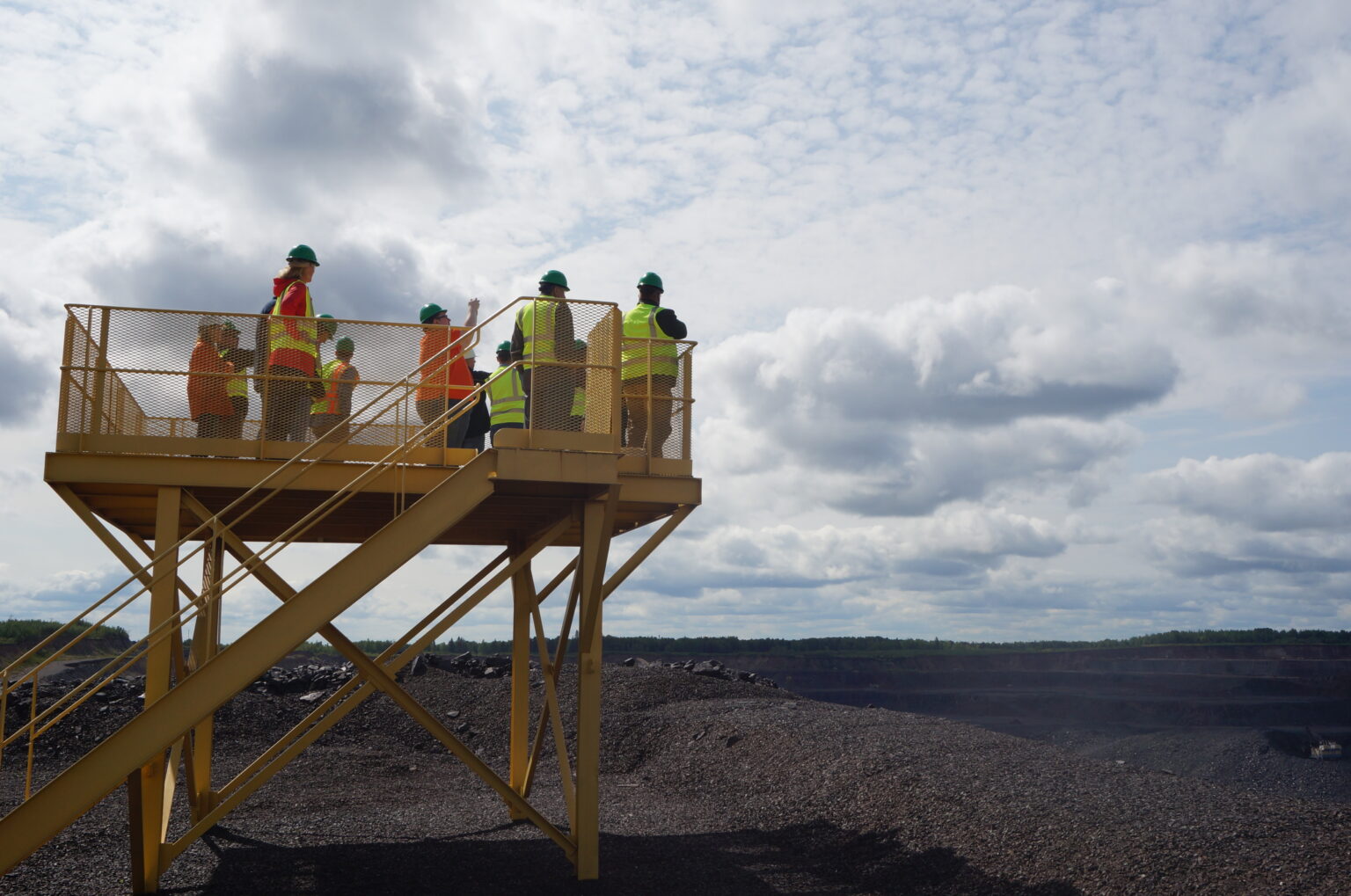 We are safely and efficiently powered by new technologies. Carrying on a century-long tradition, we support the continuous innovations that make mining thrive in our modern world.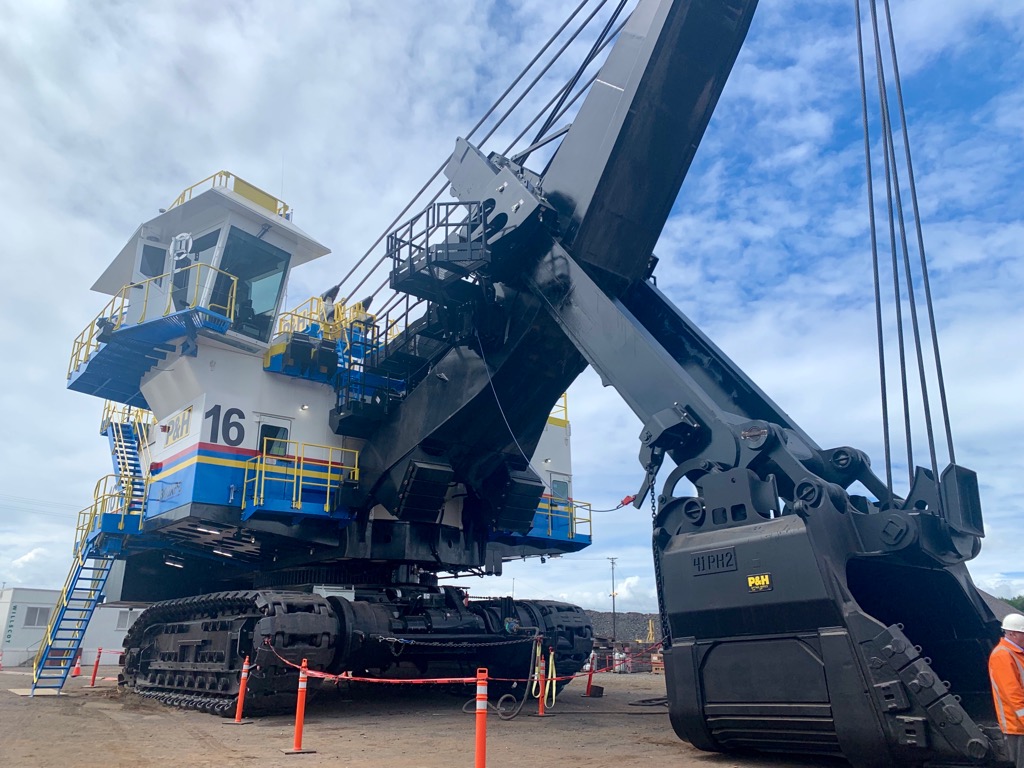 We care about our people and our community. We support and advocate for the safety of iron miners and surrounding communities.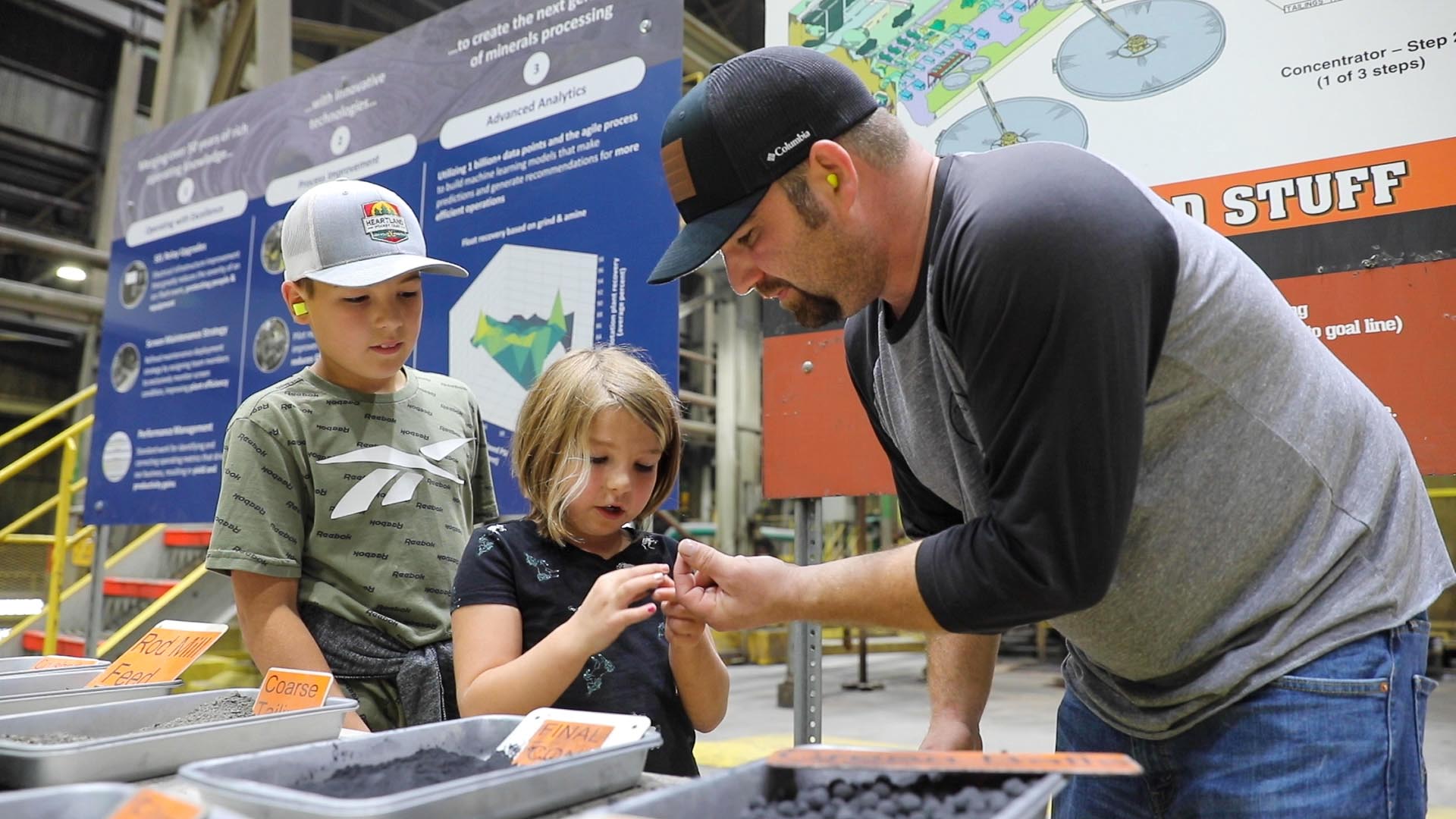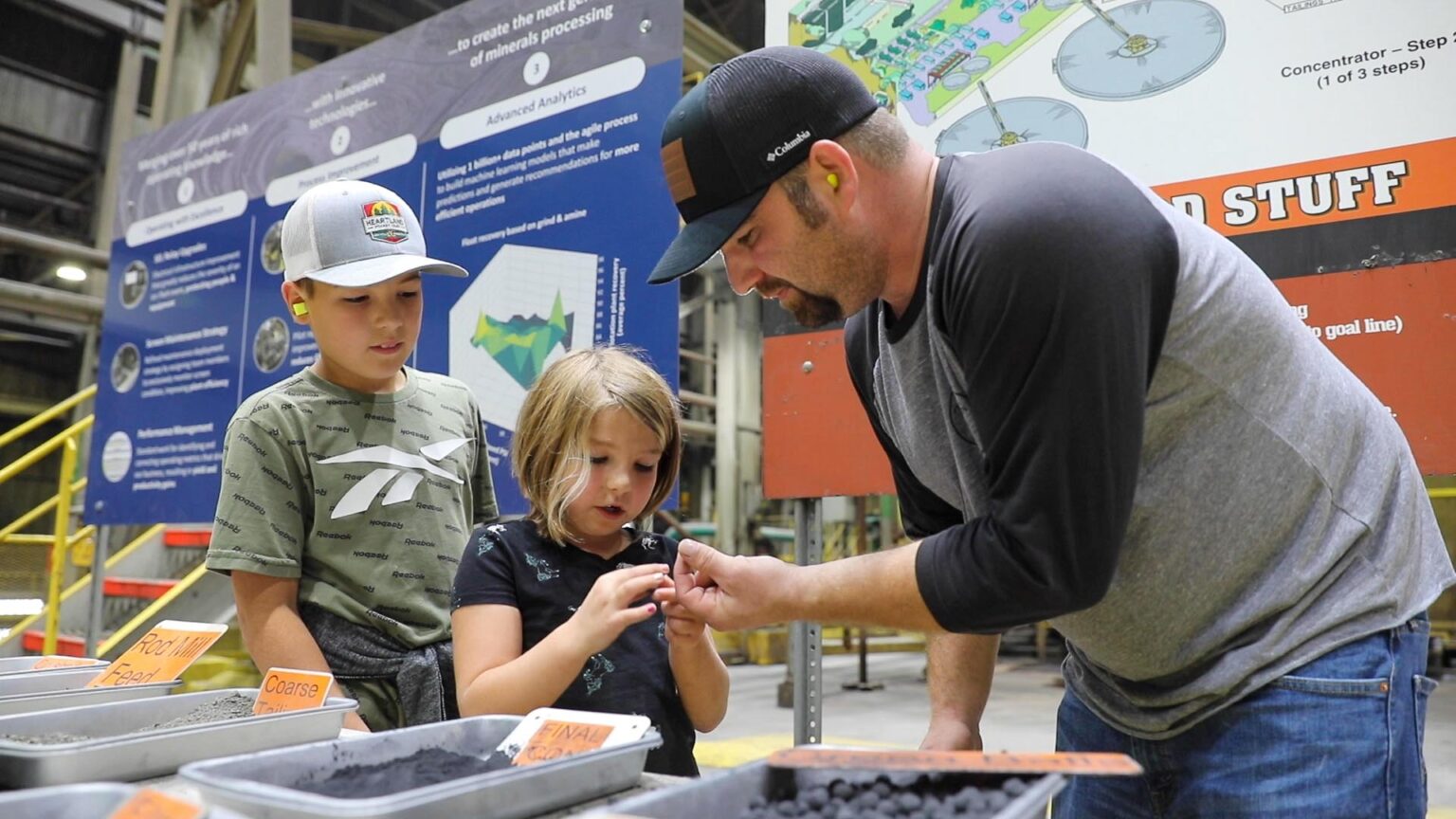 We work to protect and enhance the natural resources and beauty on the Iron Range through responsible mining practices.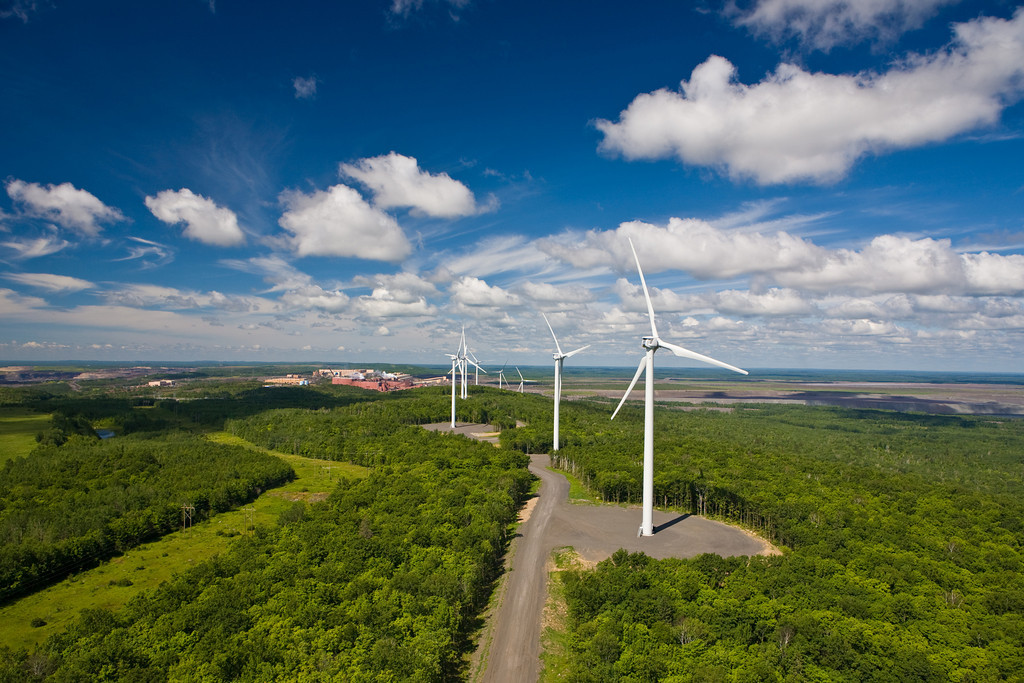 The Iron Ore Alliance established the annual Hard Rock Miners award to recognize individuals who demonstrate an outstanding commitment and contribution to Minnesota's taconite industry. The Hard Rock Miners award is made of taconite mined directly from U. S. Steel's Minntac facility.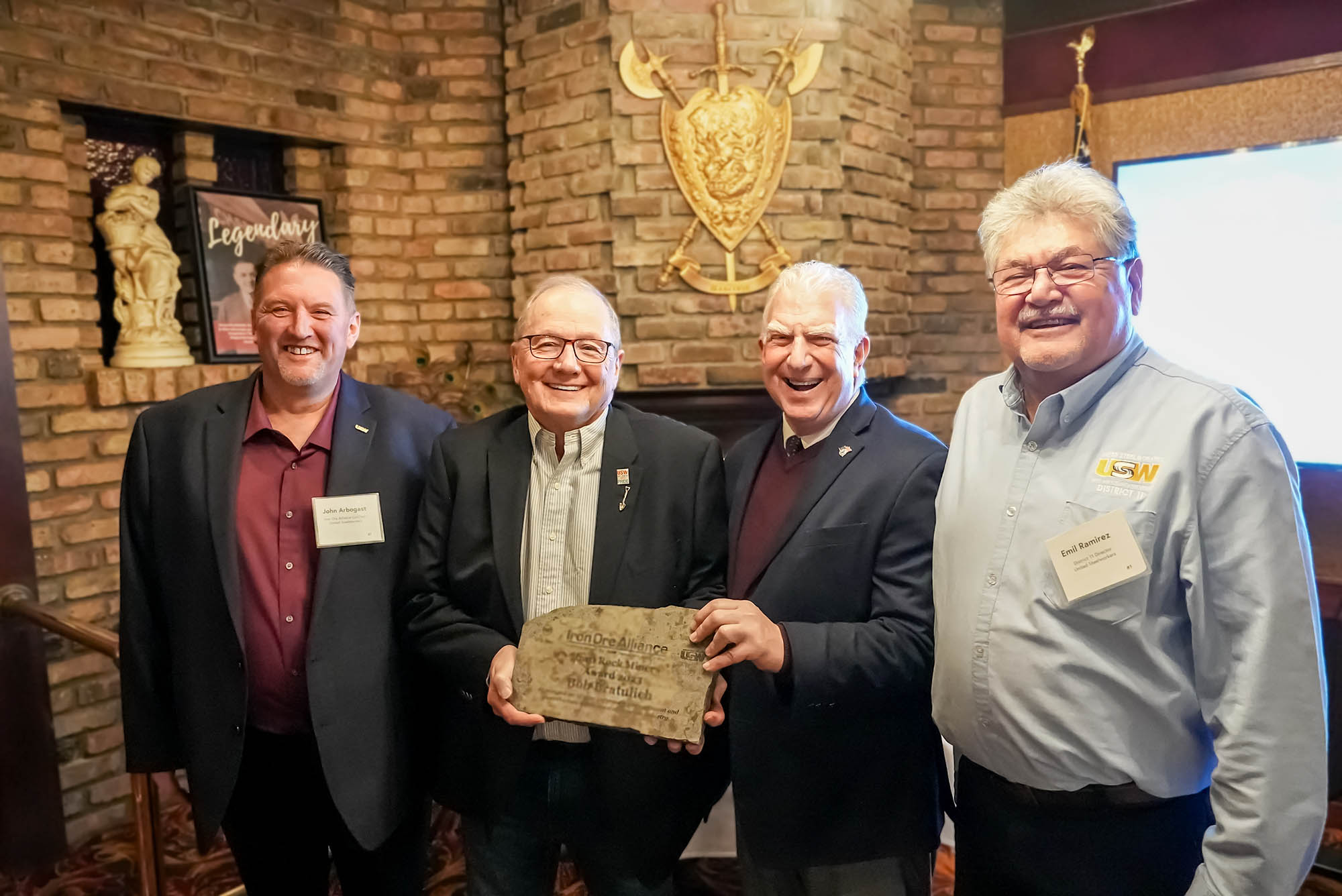 Retired Director of the United Steelworkers District 11 Bob Bratulich
In 2023, the Iron Ore Alliance named Bob Bratulich the recipient of the Hard Rock Miners award in recognition of his exceptional contributions to Minnesota's taconite industry. Bratulich, a retired director of the United Steelworkers District 11, and former USW Local Union President at U. S. Steel's Minntac plant – the nation's largest iron ore mining operation – co-founded the Iron Ore Alliance in 2013. Bratulich spent 39 years working at U. S. Steel and as a leader with the United Steelworkers.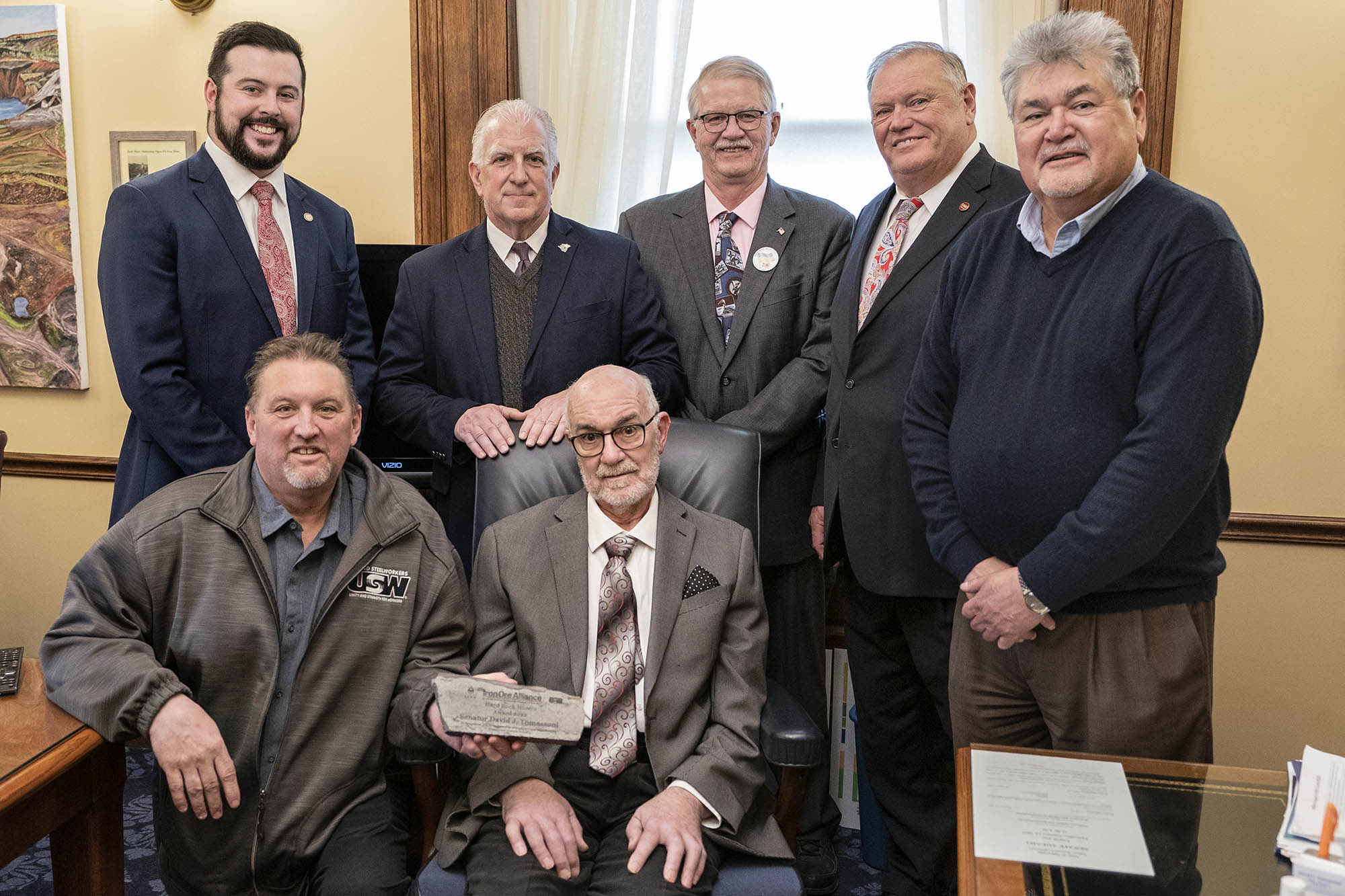 Minnesota State Sen. David Tomassoni
In 2022, the late Minnesota State Sen. David Tomassoni was named the recipient of the inaugural Hard Rock Miners award. Sen. Tomassoni devotedly represented the Iron Range at the Minnesota Legislature beginning in 1993. The Iron Ore Alliance is grateful for his tireless commitment and passion for our community and our industry at the state Capitol.