Minnesota School Trust Fund
Over the past 15 years, U. S. Steel's Minnesota Ore Operations at Minntac and Keetac have provided approximately $370 million to Minnesota public schools through the Minnesota permanent school fund.
This fund has origins back to when Minnesota became at state in 1858, when specific land was granted to Minnesota from the federal government for schools. Over time, much of this land has been sold and now helps support public education.
Revenue generated from specific practices on these school trust lands – including minerals management – are distributed to Minnesota schools. U. S. Steel's Minnesota Ore Operations is the largest contributor to the fund, accounting for approximately 90% of all contributions.
Each of the state's 326 public school districts and 178 academies and charter schools receive funding based on their student population. A record $37 million in spendable income from the Permanent School Fund (PSF) was distributed during the 2020-21 school year. To see what each school district receives from this program, check out this interactive web map from the Minnesota Office of School Trust Lands.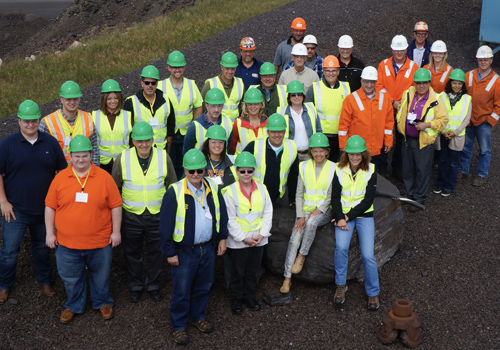 In August 2017, Minnesota's Legislative Permanent School Fund Commission visited Minntac to learn about the impact of Minnesota Ore Operations on Minnesota's permanent school fund.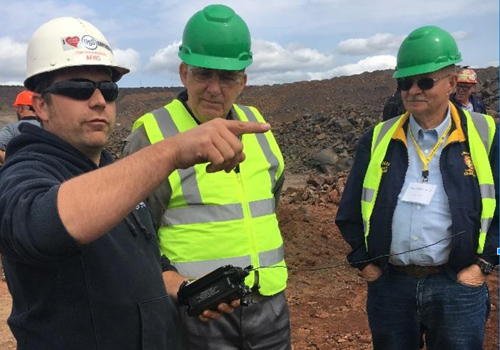 Senator Jerry Newton (center) and Representative Dale Lueck (right) learn about Minntac's operations and prepare to experience a mine blast.