We are grateful to have had the opportunity to address the Laurentian Vision Partnership at its meeting on Oct. 19 . The IOA shares many priorities with this diverse group of regional stakeholders, such as sustaining good jobs, fostering economic growth, and protecting our environment.

As part of a joint initiative of U. S. Steel and USW that formed in February 2013 to provide a united, bipartisan voice on issues that impact iron mining, we shared an update about our work.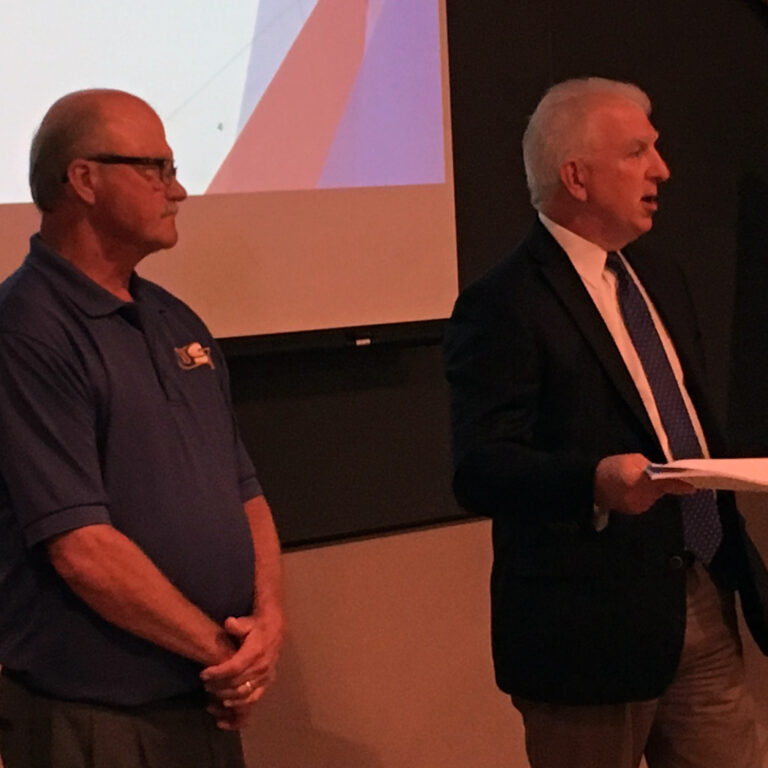 The IOA is focused on bringing people together to end illegal foreign steel dumping and establish a science-based water quality standard that safeguards wild rice while protecting the future of the iron mining industry – the backbone of Northeastern Minnesota's economy.
These are challenging times for the Iron Range, and the IOA is proud to be an active participant in policy issues that impact the iron ore industry – because there's no fight more worthwhile than standing up for the livelihoods of people who live, work, and raise families on the Iron Range.