The Range Association of Municipalities and Schools (RAMS) board of directors passed a resolution on October 27, 2016 calling for two things as the MPCA considers a new wild rice sulfate standard.
1. The RAMS resolution called for hearings in Greater Minnesota so that residents, community leaders, and business owners can participate in the process.
2. The group also asked that the timing of the cost analysis and the implementation of the rule be aligned so that the public can formulate sincere and honest reactions to the implementation of a proposed standard. Fee-payers, municipal wastewater treatment operators, and community and business leaders will have to manage the associated expenses to comply with a new standard.
Currently, the cost analysis is not expected to be complete until May 31, 2018, five months after the effective date of a newly proposed sulfate standard.

RAMS represents more than 72,000 residents and 47 public sector units of government, including 23 cities, 15 public school districts, and nine townships in the 13,000-square-mile Taconite Assistance Area (TAA) of northern Minnesota.
We are grateful to have had the opportunity to address the Laurentian Vision Partnership at its meeting on Oct. 19 . The IOA shares many priorities with this diverse group of regional stakeholders, such as sustaining good jobs, fostering economic growth, and protecting our environment.

As part of a joint initiative of U. S. Steel and USW that formed in February 2013 to provide a united, bipartisan voice on issues that impact iron mining, we shared an update about our work.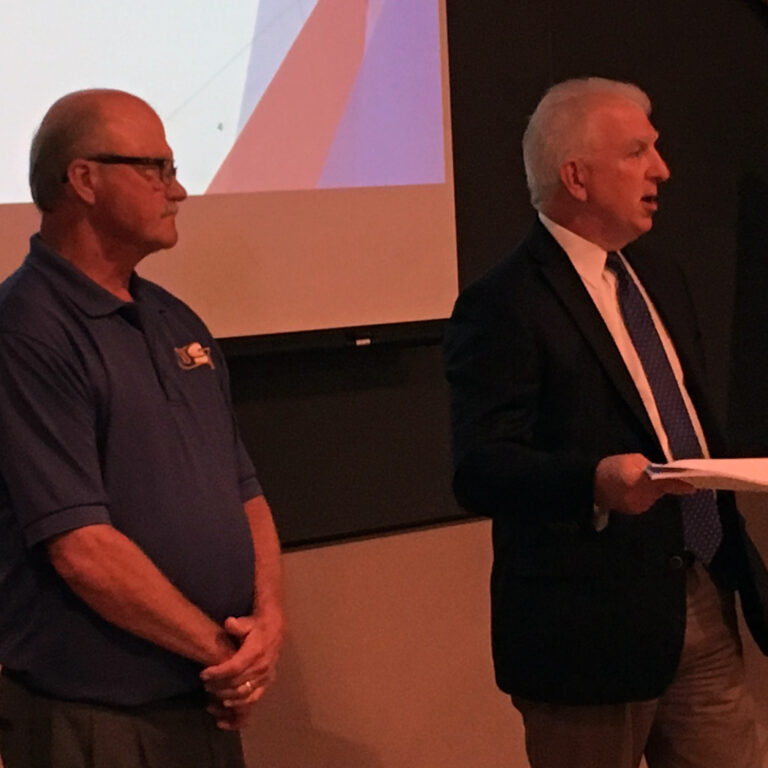 The IOA is focused on bringing people together to end illegal foreign steel dumping and establish a science-based water quality standard that safeguards wild rice while protecting the future of the iron mining industry – the backbone of Northeastern Minnesota's economy.
These are challenging times for the Iron Range, and the IOA is proud to be an active participant in policy issues that impact the iron ore industry – because there's no fight more worthwhile than standing up for the livelihoods of people who live, work, and raise families on the Iron Range.
The IOA brought more than 45 Iron Range leaders together on Oct. 19 to continue working toward a science-based water quality standard that safeguards Minnesota's wild rice and protects the future of the iron mining industry. Local business leaders and representatives from municipalities received a comprehensive briefing on the issue, including information about the Minnesota Pollution Control Agency's (MPCA) public comment period expected to begin in early 2017.
Speakers Kurt Anderson of Minnesota Power, Rob Beranek of Cliffs Natural Resources, and Chrissy Bartovich of U. S. Steel provided an update about ongoing research that commenced when discussions about the wild rice issue began in 2011. They also presented information about the potential costs to municipalities and industry on the Iron Range of complying with a sulfate water quality discharge standard. According to the speakers, potential costs to individual Iron Range cities could soar to millions of dollars. As a result, individual households could pay hundreds of dollars per year in new wastewater treatment fees.
In attendance were federal and state Iron Range lawmakers, including Rep. Rick Nolan, Sen. David Tomassoni, and Rep. Rob Ecklund, who all applauded attendees for coming together to learn more about the issue and work toward a science-based solution.
Click here to read the Mesabi Daily News' coverage of the event.